Разработка сайта "Low Calorie Recipes App"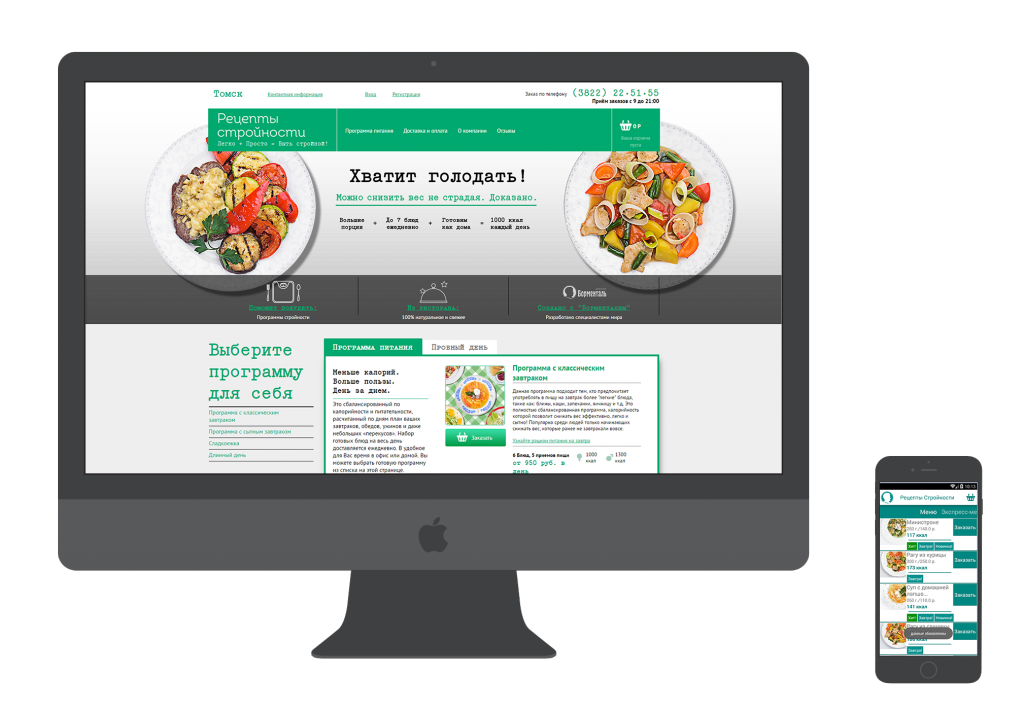 The developed complex of applications is a delivery service of nutrition programmes. Once the user places an order on the website and every day during the duration of the nutrition program it automatically creates the order for the day, which goes to the kitchen and after cooking delivered by courier to the user. After the delivery, a courier sets the order status as delivered.
For this complex of interactions in addition to a mobile client app, also developed a mobile app for the kitchen, which displays incoming orders and where the chef can manage the process of the cooking. The mobile app for carriers - allows remotely controlling the delivery status of orders and viewing the order information that is associated with delivery.
For the project we developed a technical specification, design, user interface, web programming, Android and IOS apps.
The technologies that were used in the project: PHP, javascript, CSS, jQuery, bitrix, Java, Swift.
mobile app platforms
for android and ios