Разработка сайта "Website of the TEATRO Group"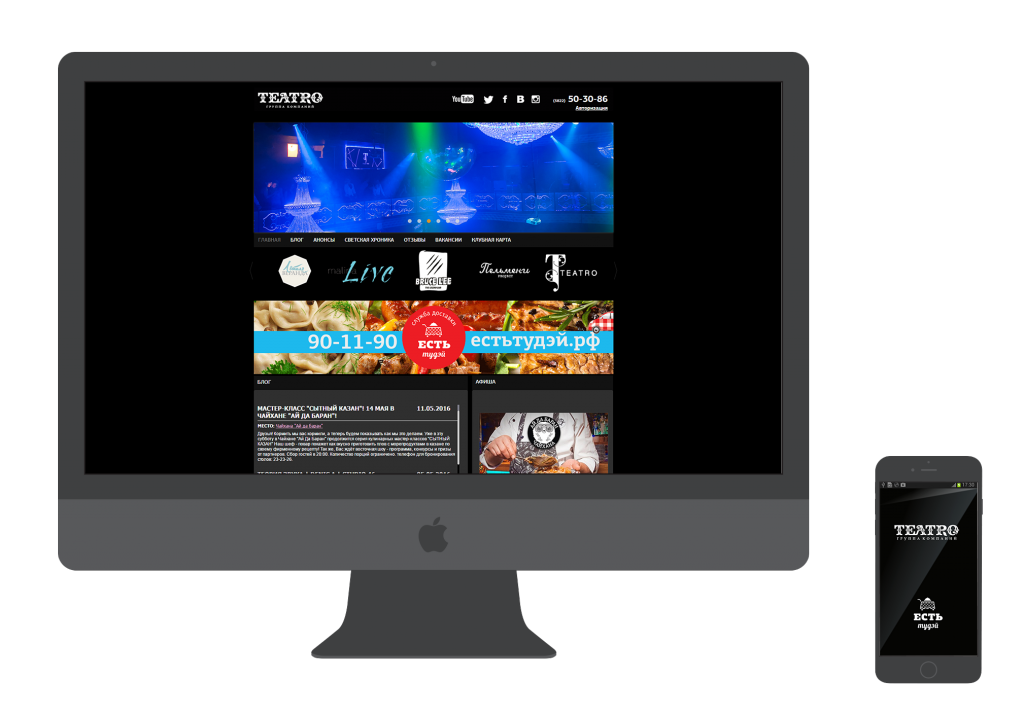 During the working with the TEATRO group of companies we have developed several websites, including the main website of the TEATRO group of companies and website of the delivery service Esttoday.
The complex of applications and websites developed by us constitutes a set of convenient tools for ordering delivery food by a user, as well as for viewing parties and events of the night club Teatro.
Both apps sync with the website Esttoday and Teatro, one provides information about the cuisines and specialities, and other provides information about entertainment establishments.
For this project we have developed a technical specification, prototype, web design, user interface, the functionality of both sites and apps for the IOS and Android platforms.
The technologies that were used in the project: PHP, javascript, CSS, jQuery, bitrix, Java, Swift.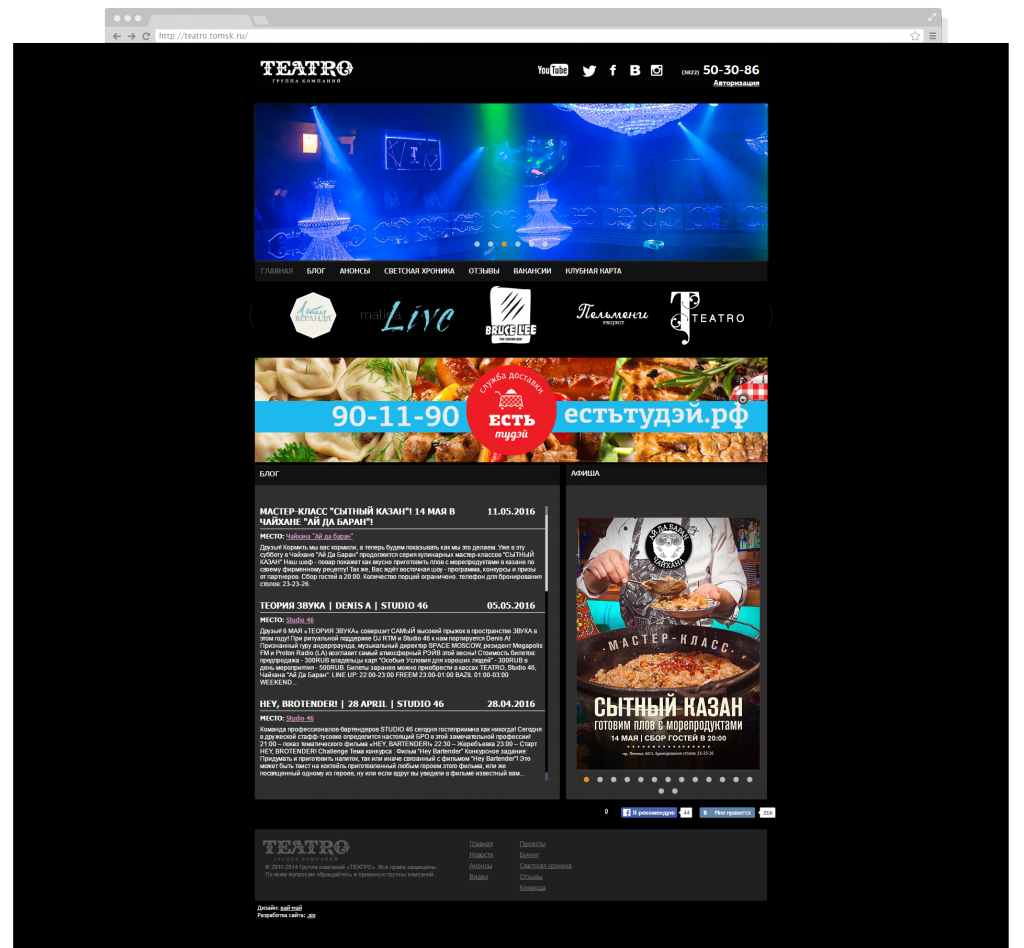 mobile app platforms
for android and ios