Разработка сайта "Website of the "Barvikha" Restaurant"

This is an application created on the Android platform that you can not download from the store it is only installed by the customer on its tablets for restaurant. The app downloads all the data from the server once a day, after that works completely in the offline mode. The application is given to the clients of the restaurant on tablets so they could use it to get familiar with all the services of the complex:
1) Restaurant menu with the possibility of storing user dishes (then user can place an order on the basis of this list).
2) The cost of a car washing of the complex.
3) The cost and photos of hotel rooms of the complex.
4) Viewing a list of songs in the karaoke.
5) Viewing news and promotions of the complex.
6) Viewing reviews about the complex.
For the project we developed a technical specification, design, Android and IOS apps.
The technologies that were used in the project: Java, Swift.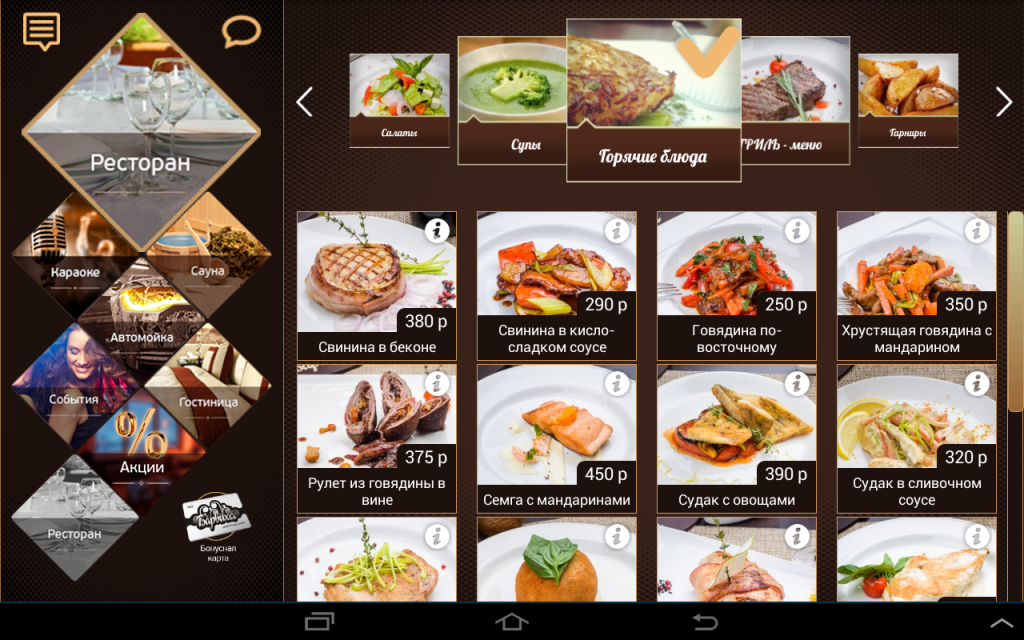 mobile app platforms
for android and ios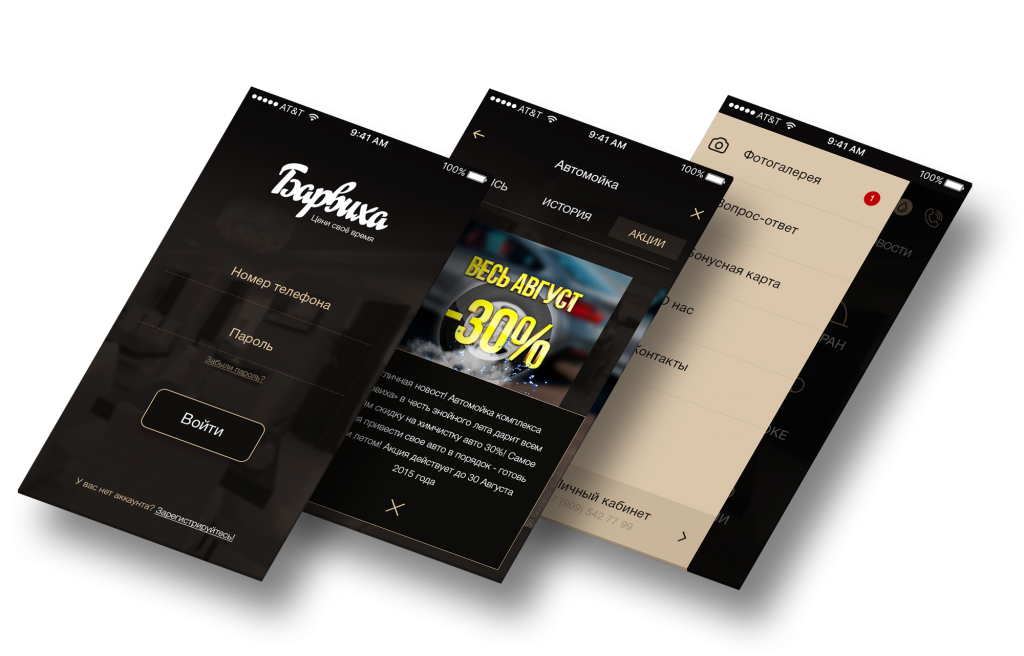 administration application