Разработка сайта "Website of the "Klyuchevaya Voda" Company"

Collaborating with the
Klyuchevaya Voda
Company ("Spring Water") for half a year, we have implemented numerous tasks aimed at the revision of specific web instruments, the integration with a mobile app and the integration with 1C programme.
There were various development objectives, such as:
To improve services for the website users that allows them to conveniently manage water orders online, to participate in the company's promo campaigns, as well as to choose a tariff;
To develop a universal service that creates special offers on the website;
To duplicate the website's functionality and features to the cross platform mobile app for iOS and Android.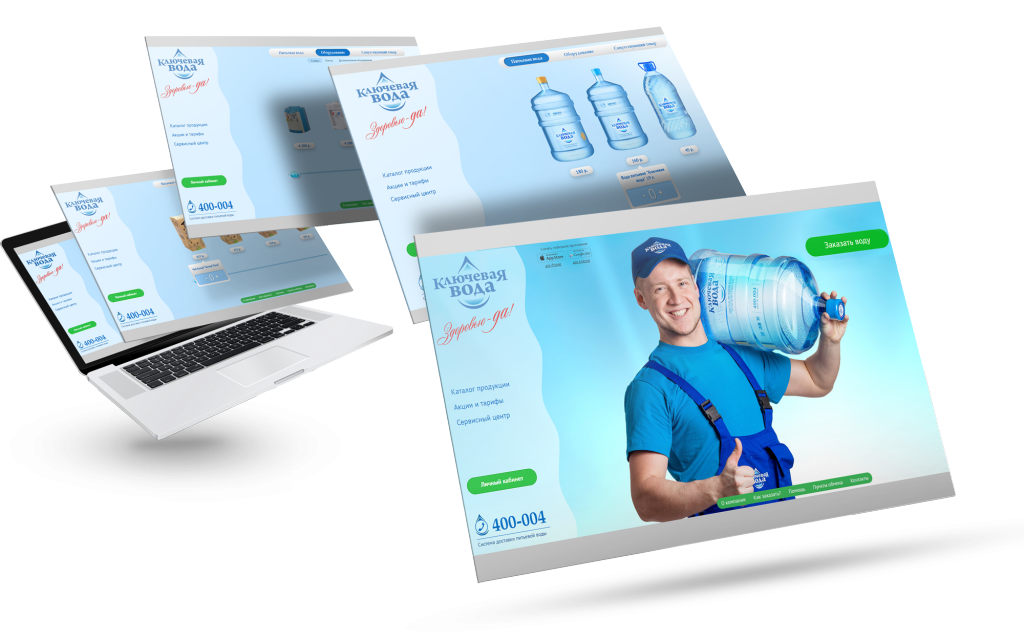 ios and android cross platform app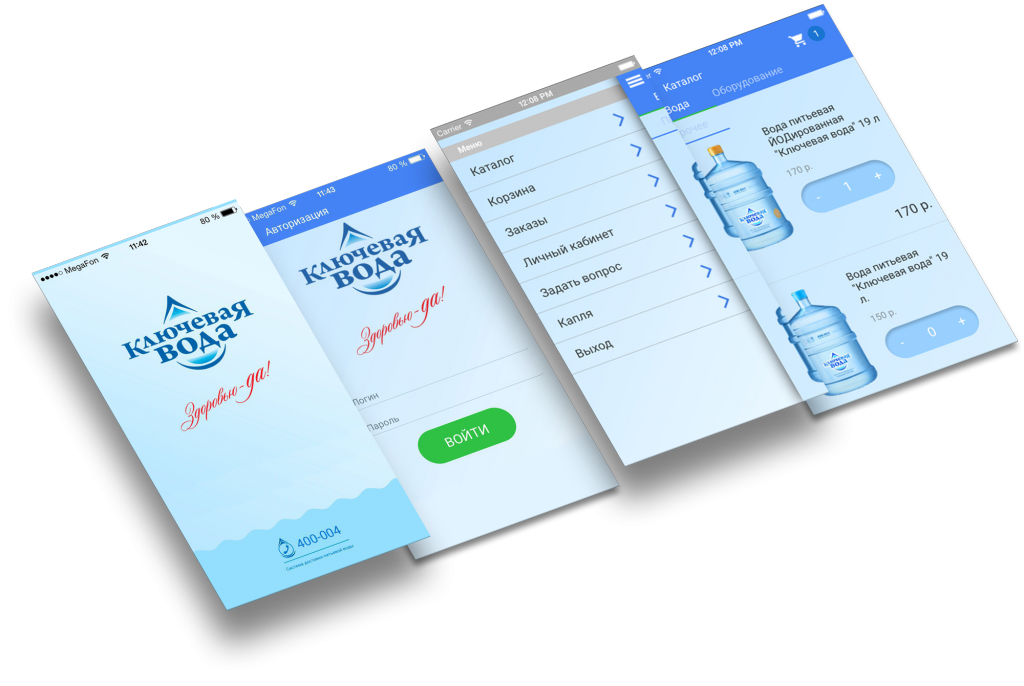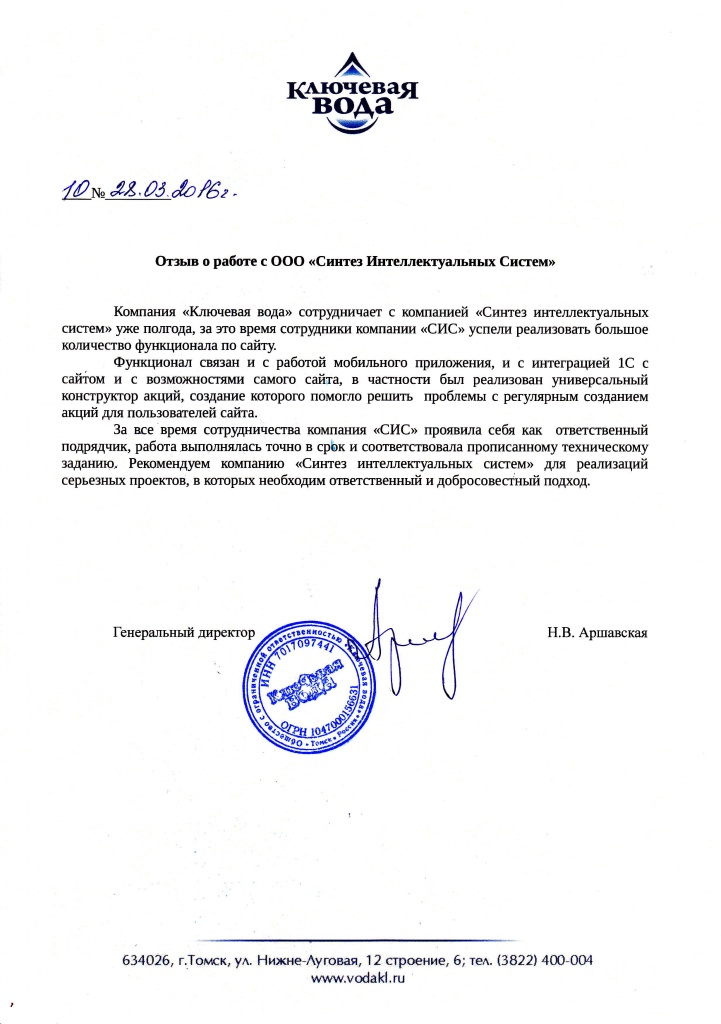 "
Klyuchevaya Voda
" Company cooperates with "Synthesis of Intelligent Systems" for half a year, during this time the SIS has implemented numerous functional tasks for the website.
Functional tasks were related to the creation of a mobile app, integration of website with 1C programme, development of the website's functionality. In particular, a universal service that allows solving problems with creation of regular special offers on the website has been created.
The SIS Company has proved to be a responsible contractor during the cooperation period. The work has been done on time and in compliance with the established technical task. We recommend the Synthesis of Intelligent Systems Company to realize serious projects demanding responsible and scrupulous approach to them."
Chief Executive Officer N.V. Arshavskaya